2004 BRIGHT Summer Program
June Program:
The June program will be held in a summer camp like setting. The facility has hotel style rooms with semi private baths as well as some cabins. All the rooms are clean with simple furnishings. The camp features home style meals, an indoor swimming pool, outdoor activities, campfires, etc. This will be a great opportunity for Parents of BRIGHT to get together to get to know each other, and enjoy themselves with some free time using the respite service included in the fun package. If you choose the therapy program the facility offer excellent features.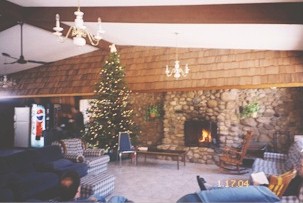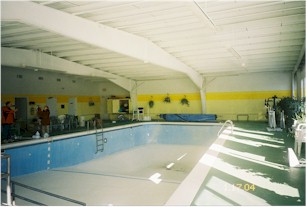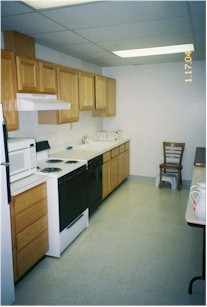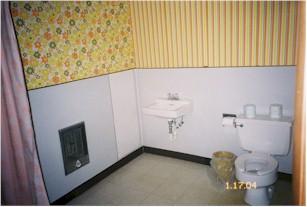 Camp & Conference Center Website
BRIGHT needs your immediate feedback as we plan for our 2004 Summer Programs.
Please click on the link and "Sign the Guestbook" to let us know your interest. Details of the Programs can be found below:

Let BRIGHT Know Your Interest In Our Programs

Two Week Therapy Camp June 20-26 and / or August 22-27
Total Price for June and August, including 12 nights lodging, 10 meals and therapy - $4,000 per family (up to a family of 5)
Therapy Program Includes:
Approximately 4 hours intense training each day

Custom Program designed in June and reviewed and improved in August

Feldenkrais Thearpy plus Euro Team style thearpy

Massage

Strength training and conditioning within a spider type cage

Balance and gait training, functional and neurological movement, and transitional exercise within a Theratog Suit

Aqua therapy

Strength training with appropriate equipment including e-stim and treadmill

Therapeutic Horseback Riding (Hippothearpy)

Follow-up and tracking of results through the summer on BRIGHT's on-line therapy database. Review your child's progress graphically against the GMFM Performance Curve.
Optional Fun Activity Package (includes 10 days of daily activities such as Tree/climb & Zip Wire, Accessible hayride, Boat Tour, Horseback riding, Dinner and outdoor entertainment) - $200 for each participating family member
It is recommended that you attend both weeks as custom programs for each child will be implemented in June and then followed-up and improved in August.
One Week Introductory Therapy Program (available only June 20-26)
Total Price for June only, including 6 nights lodging, 10 meals, therapy program and daily fun activities- $2,100 per family (up to a family of 5)
Therapy Program is the same at two week program but no re-evaluation and follow-up is possible
BRIGHT Family Get Together June 20-26 and / or August 22-27
Total Price, including 6 nights lodging, 10 meals (June only), daily fun activities & 5 hours per week respite care - $1,200 per family (up to a family of 5)
June 20-26 Program - Lake Geneva, WI, Summer Camp Style Setting, 10 home style meals included
August 22-27 Program - Wisconsin Dells, WI, Waterpark Resort Hotel, Tourist Area, no meals
August Program Location Information:
The June program will be held in a three star waterpark resort hotel. Meals are not included. The waterpark is great for kids under 6 but will be tame for older kids. Not to worry because the area has many additional waterpark and other amusement activities. Pictures and a link to the camp's website can be found here: